MainEvent for Mobile Tours
The comprehensive experiential software solution for national and local mobile tour campaigns.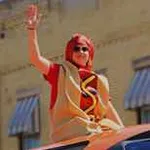 Specialized Software for Mobile Tours
From planning, routing, scheduling, and handling customer requests, to vehicle utilization, DOT days, staffing, recapping, and analysis - brands and angencies deal with so many moving parts.
MainEvent for Mobile Tours simplifies your programs, improves communication, and helps maximize the value of your mobile assets. Trusted by leading brands like Celsius, Kraft Heinz, Monster Energy, US Cellular, and Verizon, the mobile tour software streamlines everything into one configurable platform.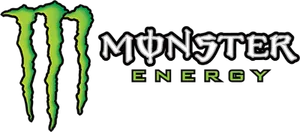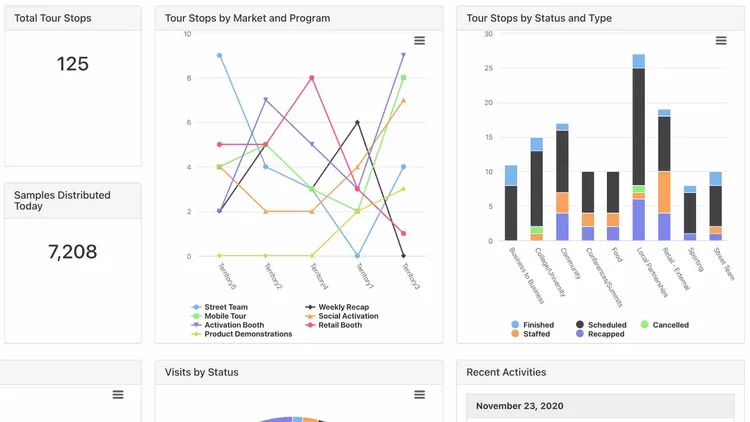 Your Mobile Tour Dashboard
No more tracking tour requests in a spreadsheet, or leaving your vehicles idle because you missed an email. MainEvent for Mobile Tours keeps your vehicles moving and your campaigns humming.
Specialized Software for Mobile Tours
Configure your own website to let consumers submit requests for events, or restrict the site to your sales reps or other team members.
You define what tours can be requested, when they're available, what fields to capture in a request, and how the site looks.
Event Request Management
Requests trigger emails automatically, and feed in to MainEvent where you can review and approve them, schedule staff, and view them on a calendar. No developer needed - just click a few settings and you're ready to receive requests - and share your tour calendar on a public website.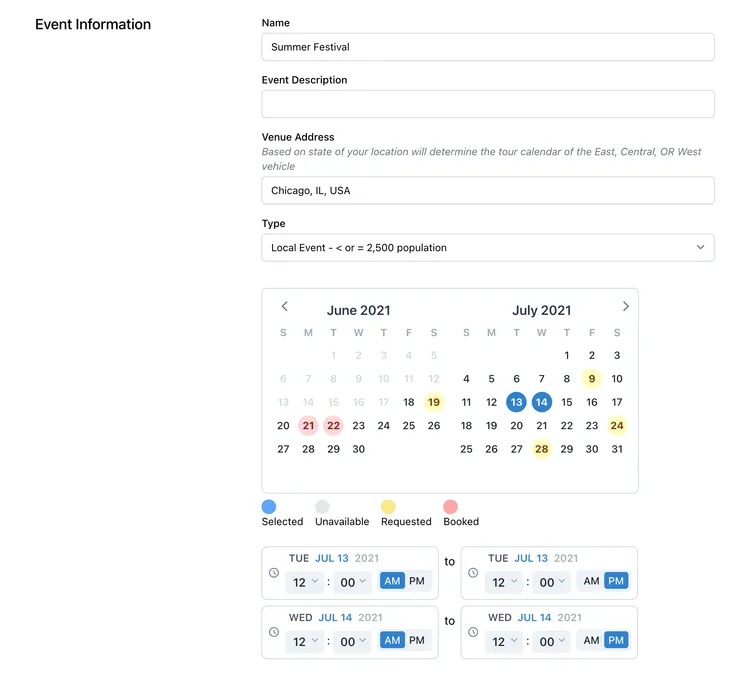 Scheduling, Routing & Utilization
Get deeper insight into your mobile tours by seeing where your vehicles have been and where they're going - all one one screen. You can also manage travel days, idle days, open days, DOT rest days, and maintenance days for each vehicle. Calculated mileage between events and average intra-event mileage is available for each vehicle on the tour.
Automated Alerts
Email and SMS notifications ensure that everyone has the details they need for event requests, approvals, and other time sensitive tasks.
Recaps & Reports
Configurable Dashboards provide up-to-date, customized information to key stakeholders. Logic-enabled recaps can be configured with questions and details for your tour managers to fill out after each tour stop.
Collect qualitative and quantitative data as well as photos and signatures, which can be accessed in an event summary or in multi-event reports.
A dedicated Staff App provides a simple, easy to use interface for tour operators to access schedules and submit post-event recaps on a mobile or desktop device, both on and offline.
Analysis on Demand
Configurable reporting provides comprehensive analysis of all tour stops, events, and locations.
Generate ROI analysis of outcomes based on KPIs and program costs, including any custom data fields you configure.
Leverage the data you collect on your mobile tour to help estimate the success likelihood of requested events or to plan future scheduled tour stops.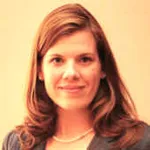 An All-In-One Solution by a Proven Industry Leader
MainEvent has been the leader in experiential marketing management software for fifteen years, supporting marketing agencies and brands in their XM programs.
With MainEvent for Mobile Tours, we've leveraged our experience, and the feedback of clients big and small, to build a flexible, extensible application that lets you manage your mobile tour as efficiently and easily as possible.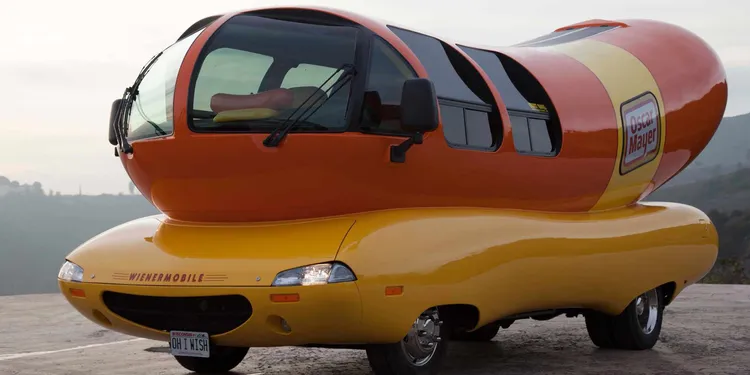 The Wienermobile & Nutmobile programs are legendary in the Mobile/Experiential world. The need to schedule, support, & provide outcomes is essential.