Push Important Info to Staff with Automated Notifications
Keep up-to-date on key happenings - like event requests and claims - automatically.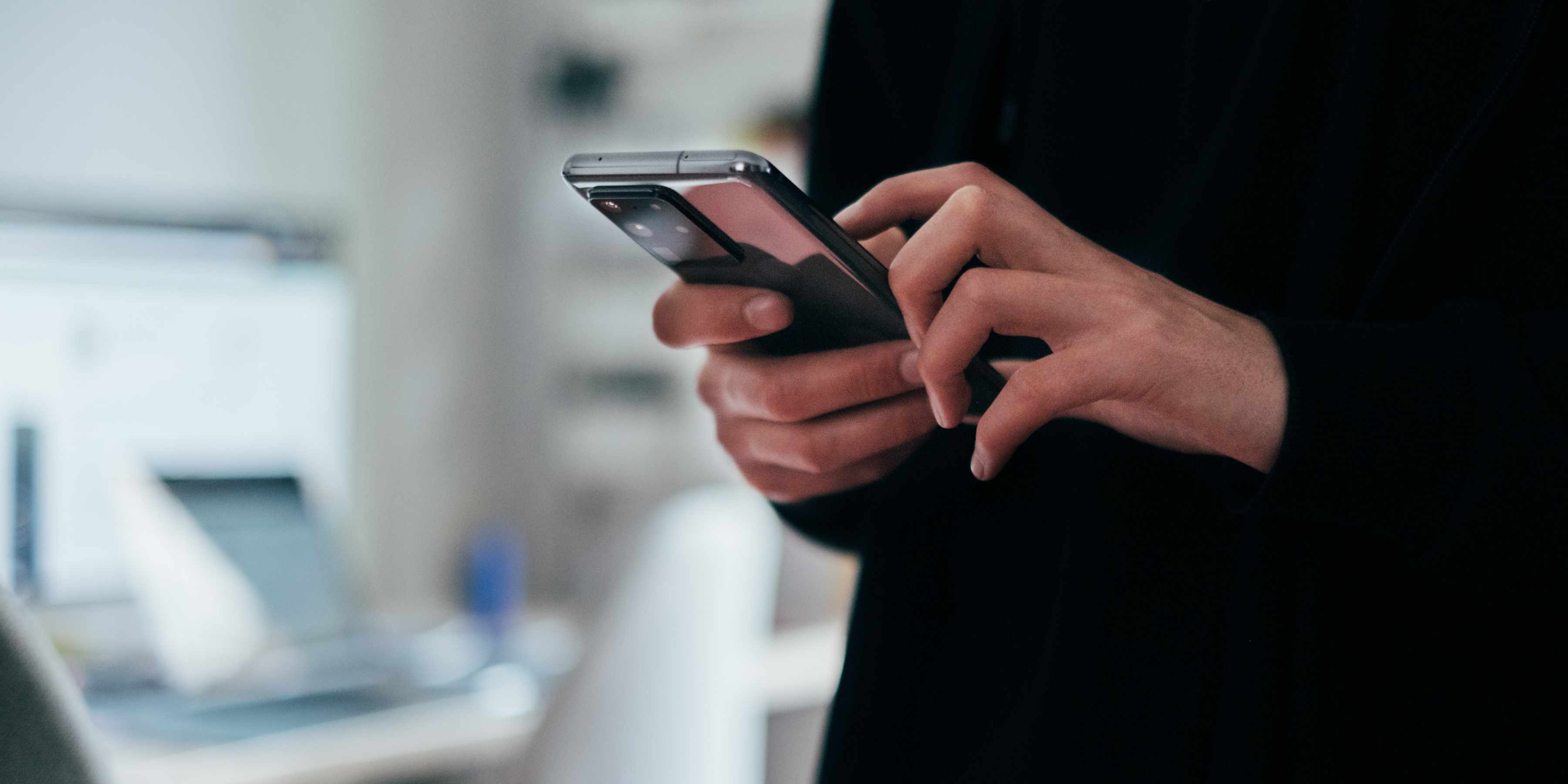 MainEvent's Automated Notification Tool is your key to sending important information to users, from alerting managers to new event requests, to informing a staff about declined claims.
These messages are simple to set up and can be sent via email and SMS. They're activated based on your choice of 21 unique triggers, including:
Event Created,
Event Canceled,
Upcoming Shift Start, and
Staff Profile Address Changed.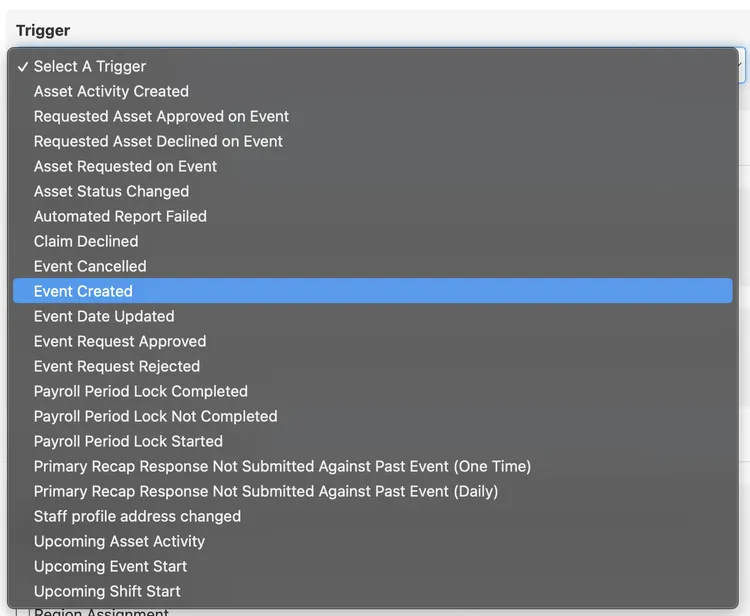 You configure when and how a notification is sent, and who that message will be delivered to. The messages can also be personalized to include the recipient's first and last name, phone number, or specific trigger information, like event date and time.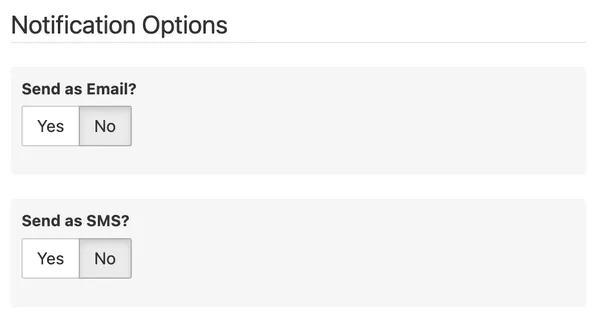 Real World Usage
The field marketing experts at Advantage Solutions and Proof Experiences are both leveraging this tool to avoid missing staff detail updates, such as address changes, and making sure all recaps have been completed for events in a timely manner.
When a staff member changes their address, an automatic notification is sent to the accounting department to remind them to update payment information right away. This eliminates the need for any back-and-forth between the parties, and staff users don't have to remember to contact accounting with the new info.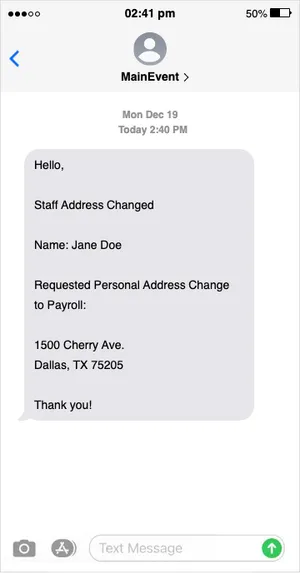 These marketing firms also require staff to complete recaps for each and every event. To avoid any missed responses, a notification is sent upon the completion of an event as a reminder to the staff user to fill out the recap.
Notifications for Mobile Tours
The beverage teams at Deep Eddy Vodka and Clase Azul have also integrated MainEvent's Automated Notifications into their processes.
Deep Eddy has multiple mobile tour vehicles on the road that must be sensibly scheduled for events - a truck can't be in Phoenix one day and then expected to be in Dallas the next, for instance. So, each time a new event is requested for a vehicle, the event managers for that tour are instantly notified to either approve or decline the request. That way, requests never slip through the cracks, and are always brought to the attention of the tour managers without having to manually schedule any meetings or deal with long email chains.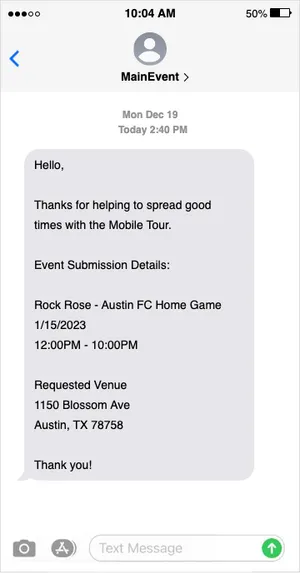 Similarly, Clase Azul uses notifications for new and approved requests and new events created, ensuring the appropriate users are notified immediately.
With Automated Notifications, field marketers are saving time and money while improving communication between teams. If you're a MainEvent user, just head over to the MainEvent Help Center to get started with notifications. And if you aren't using MainEvent yet, contact us for a demo today.