Get Started Quickly & Easily with MainEvent
A streamlined onboarding process makes collecting and reporting on field data a breeze.
Curious about how MainEvent onboards and trains its customers? Well, look no further! Our priority is to ensure an excellent user experience from day one, which starts by following our Roadmap to Success.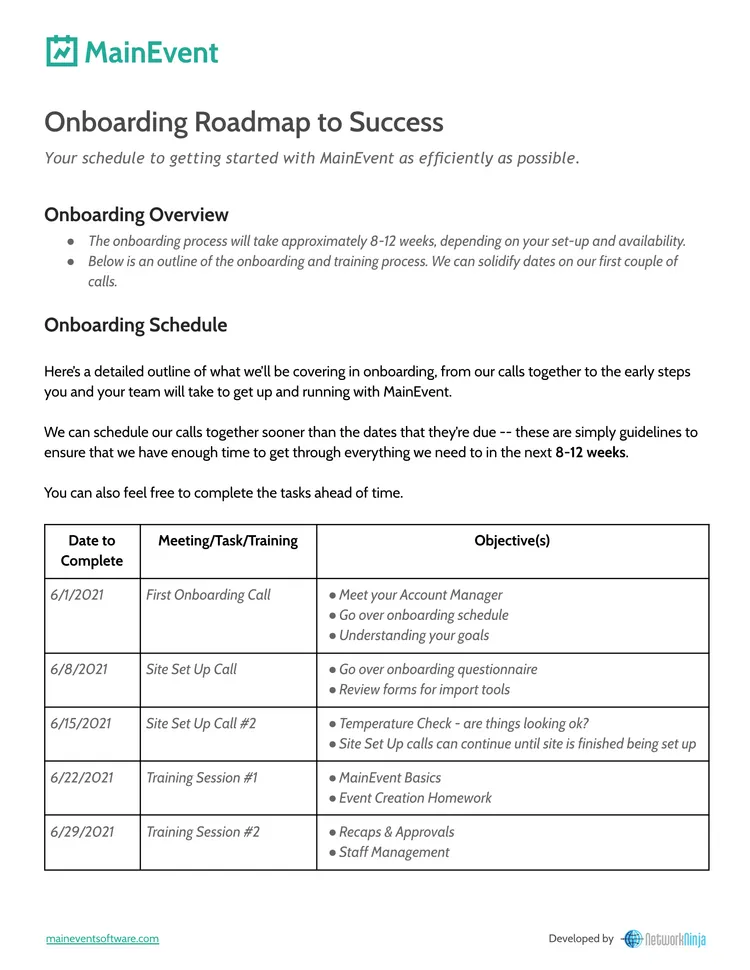 MainEvent's team of dedicated Account Managers have decades of experience with a variety of clients and are here to empower you to feel confident in using and configuring your site.
Onboarding: What to Expect
A Roadmap of our training time together
Access to a dedicated Account Manager
Weekly calls with your Account Manager
Training tasks to gain understanding of your site
A repository of Illustrated How-To's, Videos, and PDFs
Walk-throughs and training sessions
Q&A every step of the way
Getting Acquainted
When you join the MainEvent family, you'll receive a welcome email that includes contact details for your dedicated Account Manager and a Welcome Package. From there, your first call will be scheduled to provide a proper introduction and an Onboarding Roadmap will be provided. This helps us gain more understanding of your specific project, and will begin establishing what you'd like to accomplish through the platform.
Then the fun stuff starts: building your site, including logic-based recaps.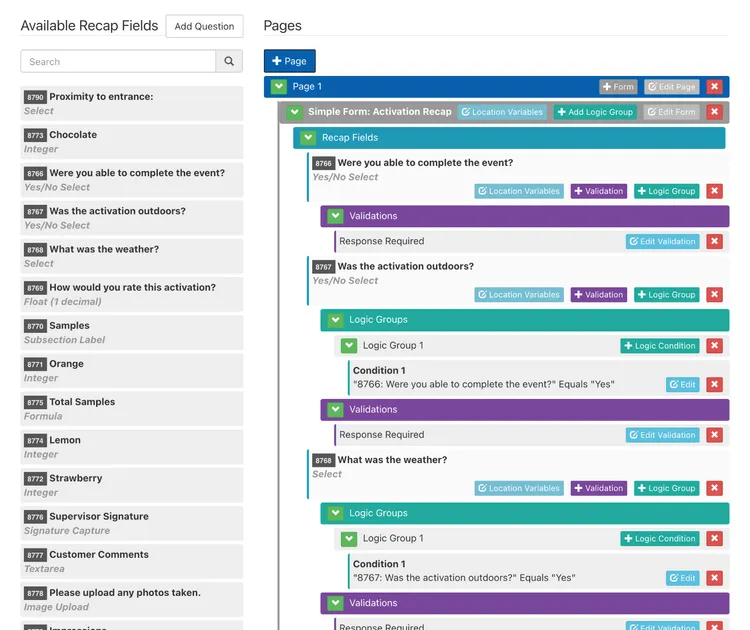 To get the site up and running, weekly calls will be scheduled, and agendas will be sent to define and execute what we need from you, including the "Why" behind it all. Once your site is all set-up and reviewed by you, it's time for training!
Training Up
Training guides will be provided, which will outline what will be covered in each scheduled training session, and will include links to accompanying illustrated how-to's, PDFs, and videos.
Sessions are conducted by role - this includes training your staff and field reps. Training sessions run from 30 minutes to 1 hour, and will walk you through different aspects of your site and staff app.
You will also be given some tasks to complete on your training site, which will be reviewed during the next session, allowing you to practice your newly-learned MainEvent skills and build confidence.
Going Live
Once your site is built, your staff is trained, and application is fully tested, it's time for Go-Live. This is where the magic happens. You'll be collecting and reporting on field data with the most advanced tools in the industry.
Ready to kickoff your new MainEvent app? Get in touch with us.