Visit Visualizations, Unlimited Dashboards Headline MainEvent's Latest Enhancements
With more visuals, scalability, analysis, and integrations, the most comprehensive field marketing software just got even better.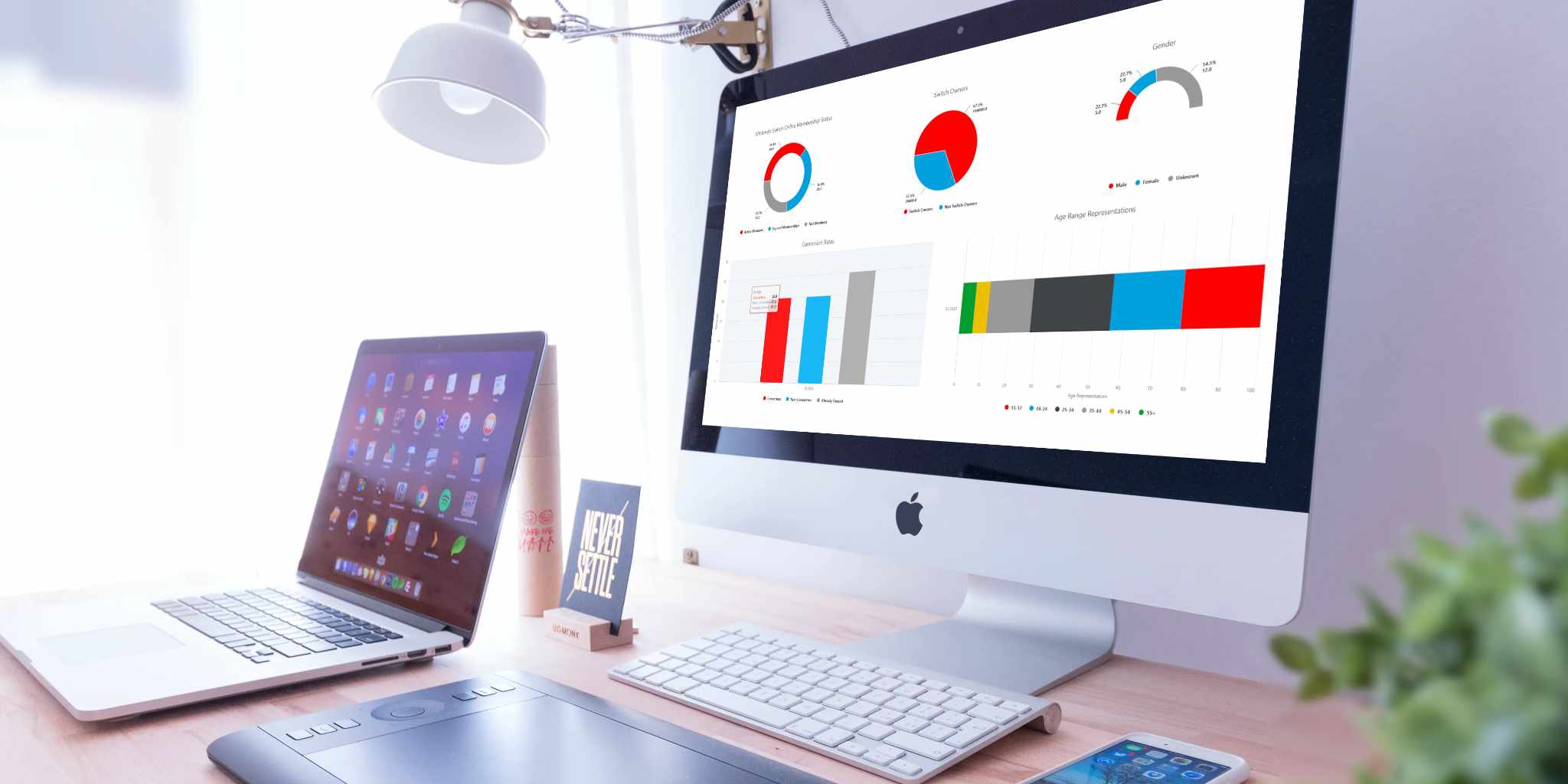 For field marketing agencies and brands, the need for in-depth analysis and proof-of-results has never been greater. To help meet this demand, MainEvent recently expanded its reporting tools to be more flexible than ever.
Visit Visualization Tool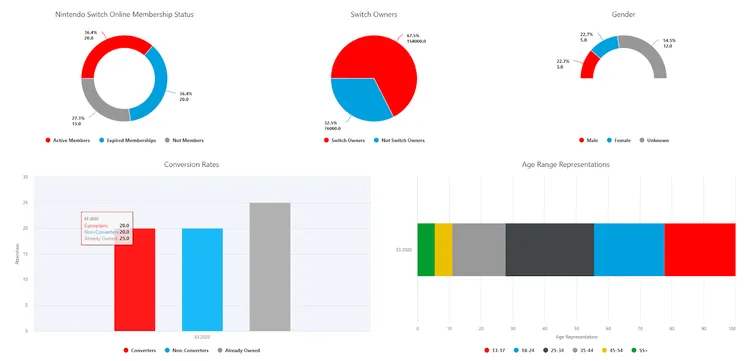 Analyze real-time visit/event data using a variety of graphical tools
Customize page layout and content to meet your reporting needs
Include third-party data like sales imports or collected leads to tell the complete story: How did we impact sales? Did we attract the right customers?
Unlimited Dashboards

Create any number of client, program, visit type, or account type dashboards
Assign dashboards to different users/roles to serve up targeted data visualizations to leadership, clients, and operations
Build ad-hoc reports and client decks on a moment's notice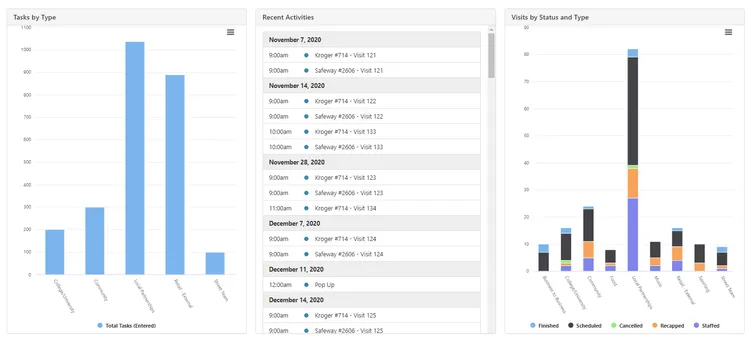 Historical Account Analysis Tool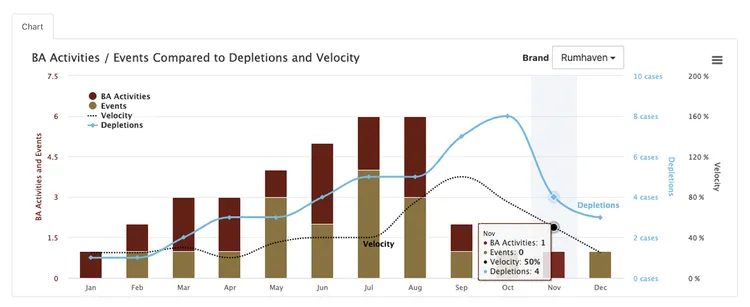 See an in-depth analysis of each account; draw on historical data to guide decision making
Leverage account visit history to help guide and predict future outcomes
Answer questions like: How does this account rank for sales by market, region, nationally? What day/time is best for visits? What products should be marketed?
Calculate KPIs such as total activations by date/time, best/worst staff to work the account, samples, sales, conversion rate, products sold, price details, and rankings
Use integrations like 3rd party sales data to help measure the impact of field activity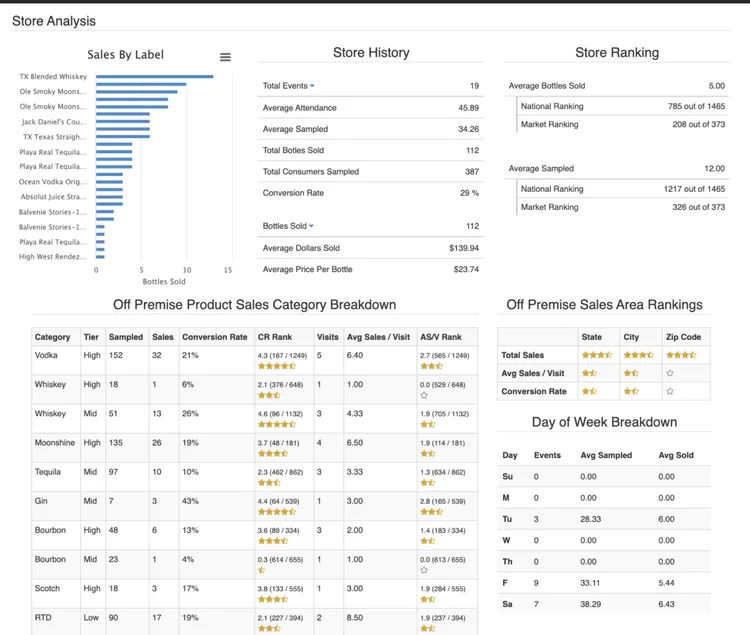 Integration Management Tool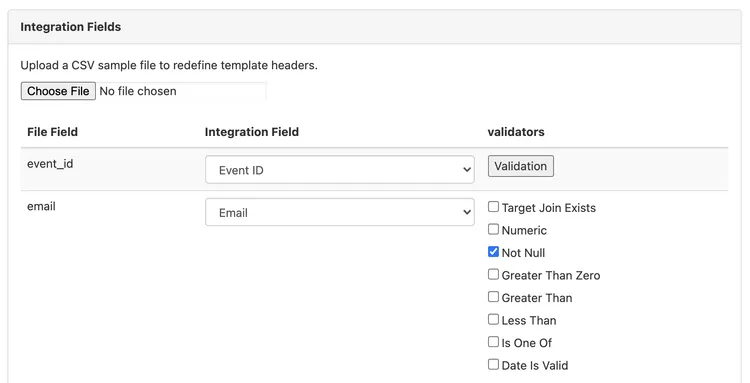 Create new third-party integrations on the fly without any MainEvent developer involvement
Import staff, visit, and account data into MainEvent for display and analysis
View and audit all imports, transfers, and validation failures, and send error emails to anyone that needs to know
Create integrations and validation rules, add SFTP accounts, and view audit history all from a single easy to use interface


With new visualizations, more dashboards, better access to historical data, and beefed-up integrations, field marketers have a bevy of additional functionality at their disposal. But we aren't stopping there - stay tuned for even more tools coming in 2021.
Want to demo some of this cool new stuff? Get in touch with us.