Simplified Brand Ambassador Payroll Management
Easily manage payroll claims with MainEvent's automated processes, tools, and alerts.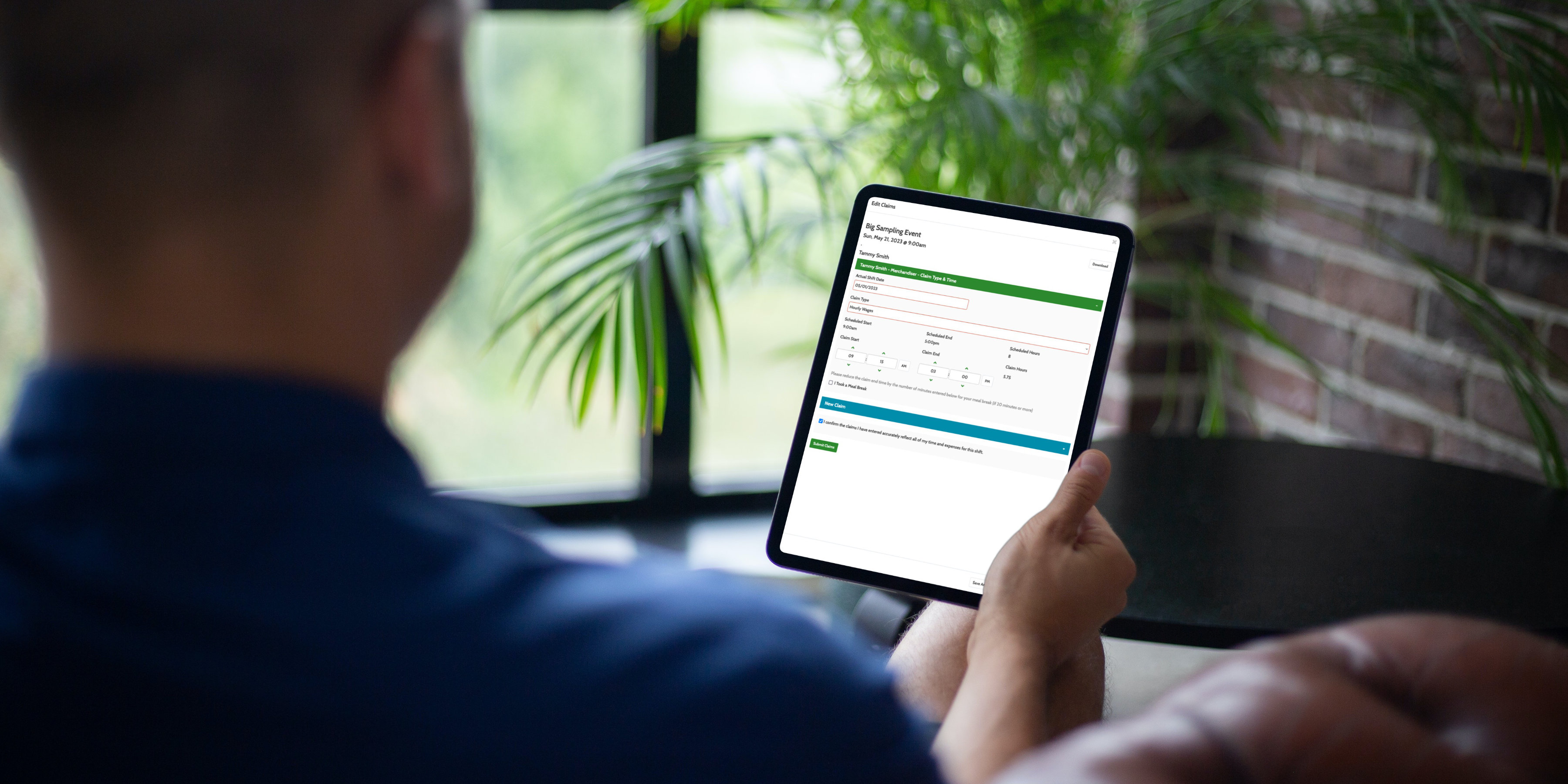 If you need to handle payroll for brand ambassadors and hourly field marketing staff, then MainEvent Payroll Management is for you. With this module, you can:
Create and manage payroll claims for all clients and programs,
Allow staff to submit claims for events and other activities,
Send automated SMS and email alerts for time sensitive tasks,
Provide an approval process for all wages and expenses, and
Seamlessly integrate with your accounting system via API.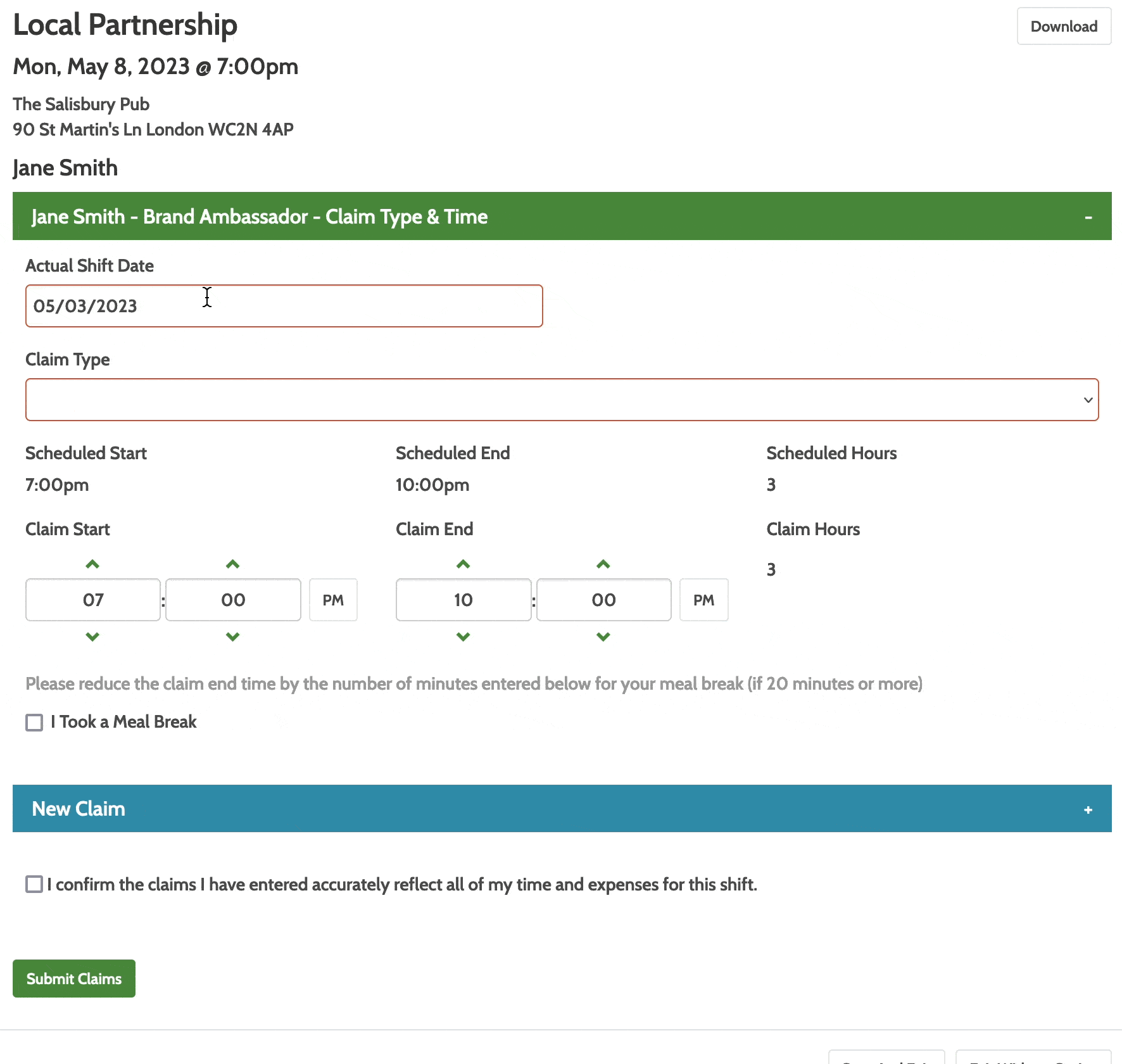 Configure Claims Your Way
Got complex claims requirements? MainEvent can handle them.
Choose which claim types are active on each program or event type, and indicate which claims will automatically generate for specific dollar amounts.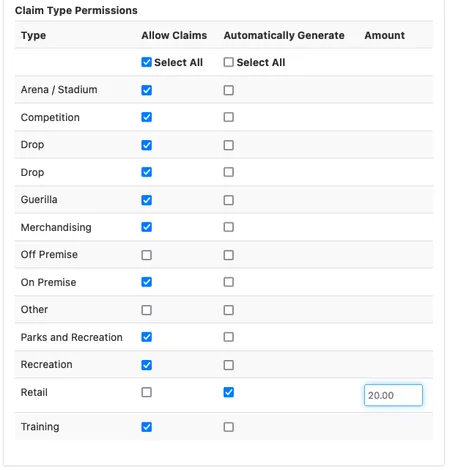 You can also set up auto-approvals at the global, client, or program level, plus define required or optional data points for staff claims to include.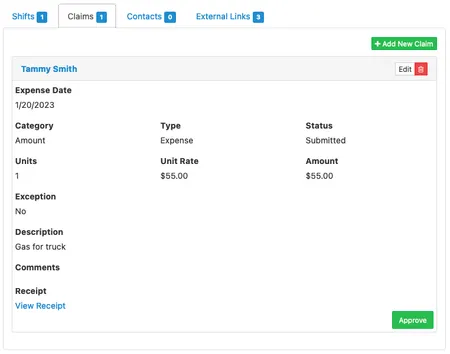 Staff-Submitted Claims Take Seconds
Claims can be added directly to events by both staff and management users, who follow simple guidance to generate perfectly populated claims.
Want to see what an individual staff user has already claimed? View what's pending, approved, or withdrawn right from their profile page.

Add Automated Alerts for Important Claims
Get notified via SMS messages and/or emails for import claims events, like when a claim is declined, or when a payroll period lock begins. Send alerts to individuals, everyone within a role or position, or even all users within a client, program, or market.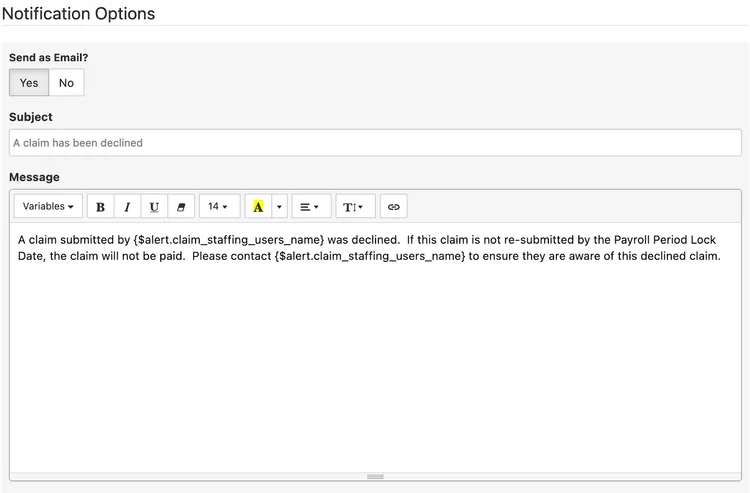 Quickly Review, Approve, and Decline Claims
The Claims Index page has all your claim information in one place, where you can approve or decline claims with ease.
Meanwhile, the Claims Overview displays the big picture for each payroll period. A quick glance will tell you how many claims are pending, approved or withdrawn.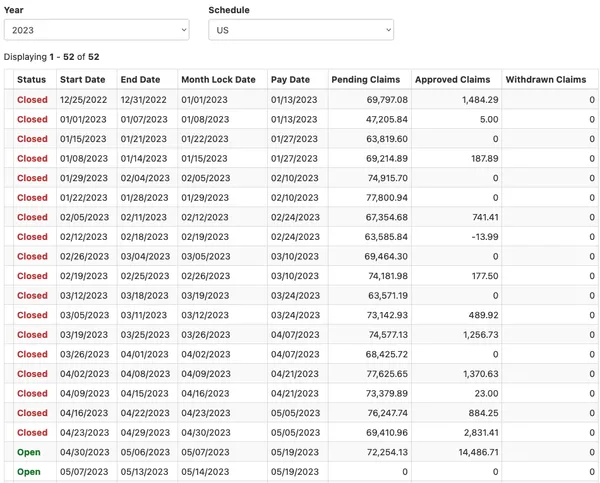 If certain claims can't be tied to a specific event - like when you need to pay a contractor - we've got a manual payment tool for that, too.
Simple and Complete Payroll Tracking for Field Marketers
MainEvent Payroll Management was purpose-built alongside field marketing groups that need to manage hundreds of staff. Book a demo today to see how it simplifies your work via automated processes, tools, and alerts.