Get Visual with Your Activations
Compelling recaps are hard. Make your data shine with the Visit Visualization Tool in MainEvent.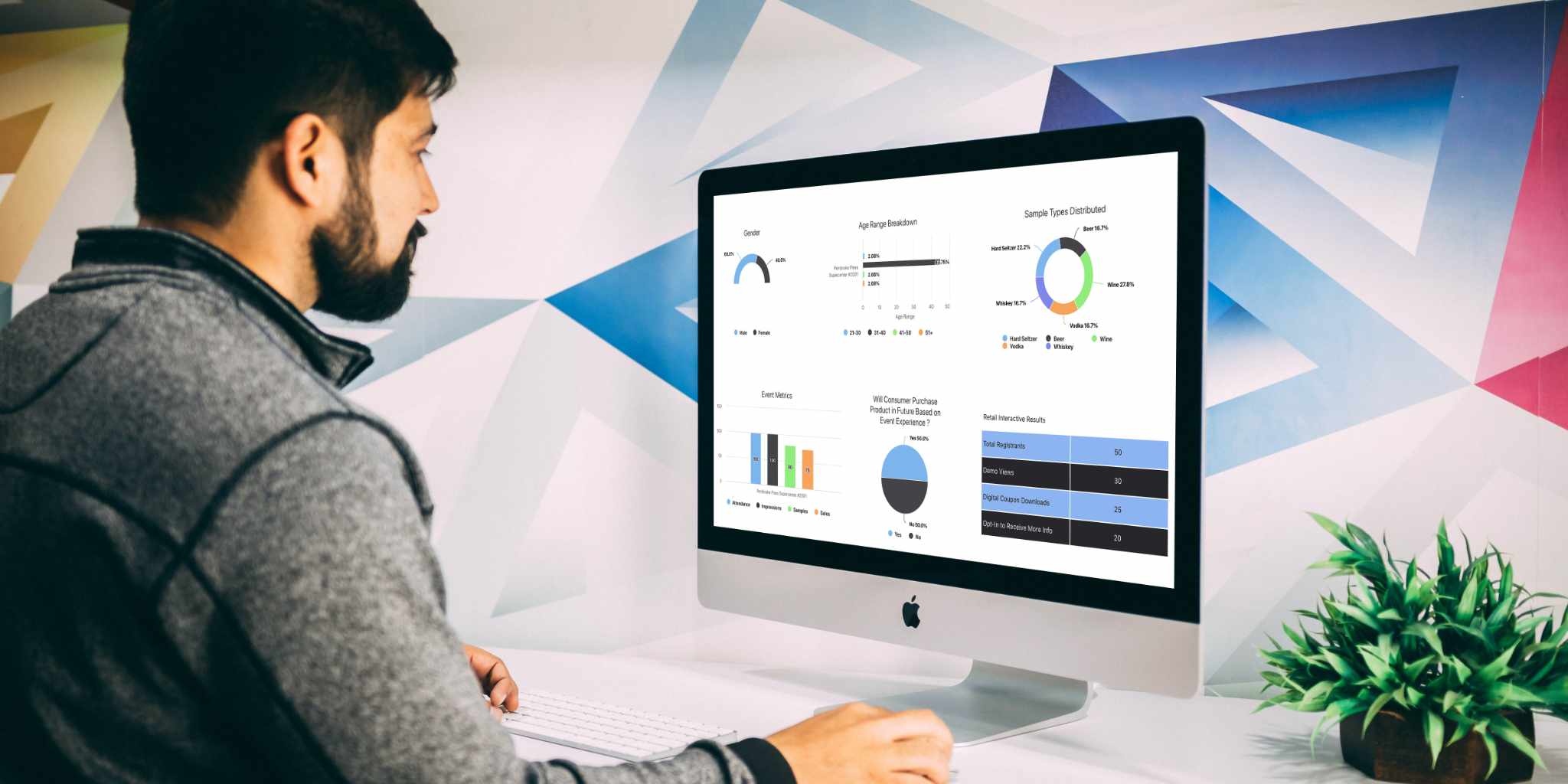 A successful activation always provides a great feeling of accomplishment - and sometimes even relief. You've likely survived a few curveballs from client audibles, staff no-shows, a freak windstorm, or some other unexpected situation you couldn't make up if you tried.
With so much focus on the activation itself, it's easy to overlook one of the most important parts of a program: the recap. After a long night or weekend, it's never fun to pull all the info together and complete a recap deck to send to our client or manager. However, if you don't, it's impossible to demonstrate why you were successful.
Turn Recaps into Impressive Visuals
Providing in-depth analysis and proof-of-results will always be valuable. That's why we developed the Visit Visualization Tool, which allows you to view your data and provide the full results and analysis in MainEvent, without having to build another chart or table in Powerpoint.

A customizable page layout enables you to visualize the complete story of your activities, based on your program's needs. You can even pull in third-party activation-related data such as sales, leads, downloads and click-throughs.
Visit Visualization Highlights
Analyze real-time visit/event data using a variety of graphical tools
Customize page layout and content to meet your reporting needs
Include third-party data like sales imports or collected leads to tell the complete story. How did we impact sales? Did we attract the right customers?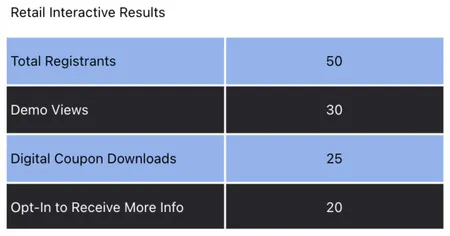 After an activation, you no longer need to spend additional hours building the recap. Your client can login to MainEvent to see the analysis - or simply export the outcomes to a PDF and send them along to key stakeholders.
You're dedicated to producing impactful results for the brands you work on. Let MainEvent show off your efforts in the ways you and your customers require.
A live demo is the best way to experience the Visit Visualization Tool. Let's make it happen.